Run For A Cause
James and Lorna Brokenshire-Dyke will be running the London Marathon three legged for a cause that could not be greater.
They are going to raise money for a life changing surgery that will help their 2 year old son to be able to walk. This incredible cause that they will be running for has made them stay motivated like never before.
The two year old kid named Sebastian is just like every other kid playful and enjoys his rumble and tumbles and is very loveable. Mother Lorna chuckles and exclaims how she is a little biased and thinks that little Sebastian can crack anyone.
Even though Sebastian has cerebral palsy spastic diplegia his zest for life is remarkable. He has to watch his twin brother kick footballs, play in the mud and enjoy playing in the park as his condition has restricted him to be deprived of all of it. Lorna exclaims how determined Sebastian is and how she can feel him trying hard to move his legs.
Lorna and James both are determined to change all of it and help Sebastian do all that his twin brother and children of his age can, and have the backing of plainsailing.com.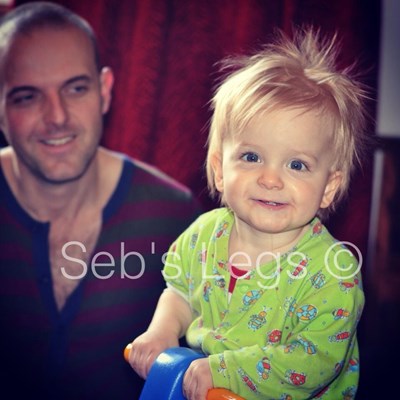 Their goal is to raise a fund of 70,000 pounds to pay for the surgery in a specialist clinic in USA and have been spending every day to achieve the same. They have a strong belief that the operation will change their child's life even though CP will still be there.
However the doctors have said that he will be able to walk on his own in all environments. The surgery is just a little hope but not a complete cure and yet is a lot. The parents have exclaimed their concern and wish for their child Sebastian to have a good healthy life that is free of pain.